ADULT MINISTRIES
AT A GLANCE
MINISTRIES TO THE CHURCH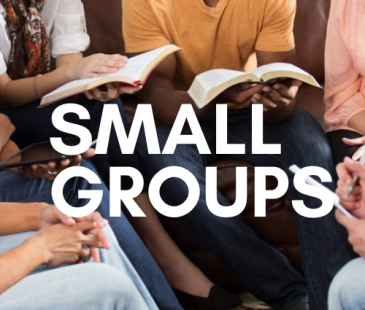 COG SMALL GROUPS
A small group of people meet regularly to grow deeper in their relationship with one another and with Christ. Each group is held in the relaxed atmosphere of someone's home. Various study topics are introduced each fall.
More Information about Small Groups
WOMEN'S MINISTRY
Women's ministry is designed to equip women to grow, serve, and have fellowship with one another. Fellowship and growth opportunities are available through Bible Studies, ladies' Sunday School classes, teas, luncheons, retreats, and more.
More Information about Women's Ministry
MEN'S MINISTRY
Men of Grace equips men to build authentic relationships and serve others in a Christ-like manner. They meet together for monthly breakfasts, small group studies, golf outings, conferences, retreats, and more.
More Information about Men's Ministry
PRAYER MINISTRY
This ministry seeks to care for our church body by praying for one another. Prayer requests are submitted to the church office and shared with those committed to praying for the needs requested. Prayers are shared regularly through email or, in an emergency, through our automated phone message system. Our weekly Sunday morning worship program also includes a time of prayer for one another.
ADULT CHRISTIAN EDUCATION
ACE classes are offered at 9:15 am before the worship service. Several classes covering a variety of topics are available each quarter. Each year in the fall, a class called COG Foundations is offered. This class is a pre-requisite for church membership and a great way to find out more about Covenant of Grace!
More Information about ACE
WIDOW'S MINISTRY
Deacons organize this ministry that provides assistance for widows in our church with such things as simple home repairs, yard work, financial advice, transportation, or other minor needs as they arise.
MUSIC MINISTRY
ADULT CHOIR
This is a dynamic ministry involving 35 plus members and regular attenders. The Adult Choir sings weekly from September through May, including performing in our annual Christmas and Easter musical presentations. Rehearsals are held weekly on Sunday evenings at 6:30 pm.
MUSIC TEAM
These 4 specialized teams of musicians perform weekly year round, leading in worship. The music performed by these skilled vocalists and musicians is reflective of the more contemporary music of our day and adds another dimension to our blended worship style.
THE COVENANT BELL CHOIR
The Covenant Bell Choir provides a beautiful musical addition to our service. The 8 bell ringers play several times a year including special services such as Christmas, Palm Sunday and Easter. Rehearsals are held weekly on Tuesday evenings at 6:30 pm.
BELL CHOIR
The Youth Bell is a new addition to our Music Ministry at Covenant. This ministry is for kids Elementary through Middle School. The vision is for them to play for worship several times a year. Rehearsals are scheduled for Sundays, immediately following worship.